Welcome to Priory Clocks

We are specialist's sellers, restorers and retailers of antique Grandfather and Longcase clocks.

Located in Taunton, we keep a large stock of West Country clocks, Somerset clocks and Taunton Grandfather or Longcase clocks in order to cater for local and national clock collectors and enthusiasts.

Enjoy viewing a selection of our stock of antique clocks however we have many additional clocks within our stock, not only Longcase but also English Fusee wall clocks, and slate, ornate and Westminster chiming mantel clocks or bracket clocks. Our stock is changing all the time so please contact us with your particular requirements.

The Old House Clock ..........The following verse, found pasted inside the door of one of our clocks, helps capture some of the emotions and feelings that these wonderful pieces instil in their owners - or perhaps more correctly, guardians for the next generation.



Thank you for viewing our site.

Priory Clocks, Taunton




Latest Additions....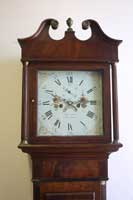 GF113 -
Thos Lake, Taunton, Somerset
8 Day Clock C1800
Price £1350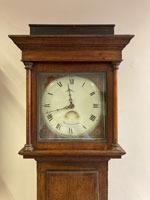 GF039
Price, Wiveliscombe - Pewter Dial longcase Clock C1790

£1450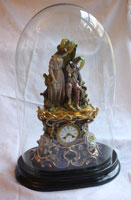 BR023
Antique French Porcelain Figural Clock
by Stiffel & Cartier

£1500